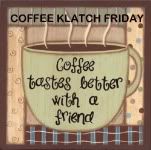 1. What was 1 of the memorable events in your life last year?
Our family get together in KY ~~our Christmas one at my brothers
we all had a wonderful time , fun, food and gifts the best gift of all was
just being together
2. What do you look forward to regarding your blog for this year?
That I can learn to write with better sentence structure as I am a heart writer and its
never correct .
Thanks for allowing me to join with you today
Glenna