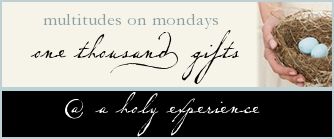 Giving Thanks to GOD this week for ..............
3884 Monday ~~for this day !!
3885 Chatting with my BFF in KY at 6 am
3886 Early morning to enjoy the beauty that surrounds me a few pictures below of GOD's beauty !!
3887 For being in a meeting that opened with prayer and the pledge of allegiance
3888 Lisa letting me come pick blueberries .....(thanks Lisa)
3889 Tuesday ~~for this day!!!
3890 Thankful to soak in the early morning seeing another sunrise
3891 I love yous as the door closes
3892 Going to water exercise =many laughs + good for the body
3893 Wednesday ~~for this day !!!!
3894 Lisa bringing a camera for me to use until I purchase a new one !!!
3895 For Raindrops falling on my way home from work
3896 Thursday ~~for this day !!!
3897 That GOD is good and will supply my needs
3898 That when I am upset he is there for me
3899 Friday ~~for this day !!!
3900 For a much needed hair apt. and hi lights
3901 For John 3 16 the love he has for me
3902 Saturday ~~for this day !!!
3903 That I have this day off from work
3904 A longer time to porch sit
3905 Cutting back roses and pulling weeds
3906 For sevin dust to spray the roses to keep the Japanese beetles away
3907 For talking with my husband and being with him on a better day
3908 For late evening sisters porch sitting
3909 For the thunder and lighting as I am reminded of the song How Great THOU are ....in times of storms
3910 Sunday ~~ for this day !!!
3911 Fixing pigs in the blanket (sure thankful they gave me something easy to fix)for our brunch at Church to welcome our pastor and his family
3912 Church family coming together for fellowship before worship
3913 The message the pastor brought
3914 That the new mission house is under roof
3915 Hearing the praises for prayers being answered ~~PRAISE GOD ~~ for those answered prayers
Blessings to all
Glenna