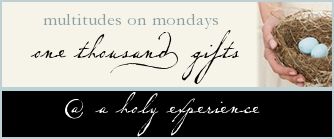 I AM THANKFUL FOR
3392 Monday ~~for this Day !!!
3393 This being Holy Week and the meaning
3394 Long talks with my sister in law M. as I can see my prayers are being answered
3395 Getting some of my bible study done
3396 Tears shared with Gaye on the way home
3396 Tuesday ~~~for this day !!!!
3397 Finding a praying hands with flowers
3398 Being able to tell someone that GOD his healing my knee with each step I take this morning
in the dollar store !!!I give GOD PRAISE for what he is doing !!!!
3399 For a prayer answered at lunch to have the sunshine and no rain ~~thank you Lord
Look at the sun ~~~
3400 Thankful for the song above it was playing on a gospel station when I get back in my
car ....I KNOW THERE IS A GOD !!!! it was as thought my brother spoke again to me ~~"don't ever doubt"
3401 Studying the bible study
3402 Wednesday ~~for this day !
3403 Waking up to the sound of rain
3404 Seeing a squirrel on my porch eating our Lady's food ...Nature
3405 Finishing my study for this week
3406 Thursday ~~for this day !!! Maunday Thursday
3407 Helping my husband this Am
3408 My day off ~~
3409 I know I mention this time after time ~~I am blessed to clean house as I have one to clean ~~Thank you LORD
3410 Fixing my husband breakfast
3411 Beautiful Manuday Thursday service
3412 We had a great ladies bible study
3413 Friday ~~For this day GOOD FRIDAY ~~~Thank you JESUS for hanging on the cross for my sins!!!
3414 My husband waking up telling me how nice it is to have his wife home with him yesterday .
3415 Thankful that I know the voice of GOD !!! Thank you LORD for allowing me to hear you !!!
3416 The call from my husband as he just wanted to say I love you :>) sweet
3417 Good Friday service ~~ very moving
3418 My SIL calling saying she will be coming to sunrise service~~~thank you LORD
3419 Saturday~~for this day !!!
3420 Fresh bread made today by Lisa
3421 Coloring of eggs which I so love
3422 Fixing potato salad for tomorrow dinner
3423 Sunday ~~for this Day ~~Easter ~~~The tomb is empty ~~Thankful that I know my Redeemer lives and that he did it all just for me !!!~~~
3424 A not so cold sunrise service and beautiful sunrise
3425 For our worship service with my church family
3426 Getting to eat potato salad as I had given up all potatoes for lent
3427 Thankful to hear the thunder and a doggie that likes to snuggle
3428 Thankful for a picture I took this morning at sunrise that has me in awwww
This as been a week of wonderful renewing , refreshing , celebrating my saviors Resurrection day !!!
Hope all of you have been renewed , refreshed filled with the spirit of GOD !!!