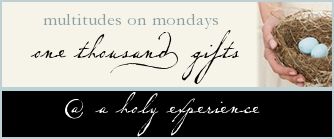 Giving Thanks to GOD this week for ..........
5520 Monday ~~For this day !!!
5521 That GOD allowed me longer to sit on the porch this morning to enjoy another sunrise with
my Husband , Champ and Lady
Just look at that sunrise shinning in right where we sit ......
5524 For the evening to mow and weed eat and sing, pray and Praise my saviour ...my time for outdoor worship
5525 Tuesday ~~For this day !!
5526 Going out early to feed our hummingbirds
5527 Porch sitting again to view natural at its best
5528 For three days off ~~that we went driving around this evening
5529 Wednesday ~~For this day !!!
5530 Paiting deck furniture
5531 Getting the green paint out of my nose ..and thankful that my husband knows best I should have listened to him when I started he said wear a mask .....thankful that I have a husband that cares
5532 For the warm sunny day !!! another day to drive around in the evening enjoying the sunsets
5533 Thursday ~~For this day !!!
5534 For early porch sitting
5535 A day to sit on the deck to get some vitamin D oh how comfy one can get ...thank you Lord for comfy lounge chairs
5536 Listening to Joyce Myers pod cast while relaxing on the deck
5537 Finishing the deck furniture and wearing a mask and gloves this time
5538 For Tamsey coming over for dinner ..we have wonderful grilled food
5539 For the little hummingbird that came to visit the lantana as I was sitting on the porch this evening
5540 Friday ~~For this day !!!
5541 Porch sit listening to the rain ~~how cool and refreshing ~~the freshness of the early morning
5542 A busy day at work
5543 Saturday ~~For this day !!
5544 My husband and I out for the day !!
5545 Some great deals at TJ Maxx
5546 Cory and Chelsie's Reception
5547 My husband and I going out for the evening to the park my favorite place by the water
5548 Sunday ~~For this Day !!!
5549 Chuck and I grilling out
5550 Getting out to the park this evening with Tamsey