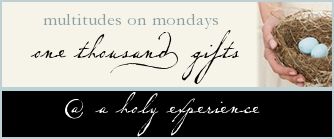 Giving Thanks to GOD this week for
5996 Monday For this day !!! 51 degrees cool morning thankful to be out on the porch to enjoy this cool morning and watch the sunrise . Thankful for being able to get out in the sun on lunch . for life, this day holds many blessings .......................
5997 Tuesday ~~For this day !!! 53 degrees as I sit covered up out on the porch waiting on the sunrise , looking and listening to nature thank you Lord for this another morning the freshness of each day. My husband laughter at me outside wearing a hoddie and having a fuzzy throw to keep me warm I am blessed with his laughter, warm clothes .
5998 Thankful for John T bringing me three dozen corn from his families garden
5999 Wednesday ~~For this day !!! for laying in bed drinking coffee that my husband brought to me this morning , watching the today as I sleep off and on
thankful for a warm bed, hot coffee
6000 Thankful to see our doggies picture in the paper he is a sweetie
6001 Thankful for Cora's pimento cheese she has such a wonderful heart of sharing and giving how blessed I am to have her as my co-worker
6002 Thankful for the evening that I enjoyed outside watering my flowers
and giving fresh food to my hummers ..
6003 Thursday ~~For this day !!! the nights rest , For 61 degrees early morning to porch sit before work , to see the little hummers enjoying their fresh food what a joy to watch. For life and each breath that I have taken today , for our ladies bible study starting tonight our 11 week study of David
6004 Friday ~~For this day !! starting a few days off ~~Vacation~~
6005 Going with my sister to the Doctor and then on to see Dorinda and Rick also
our safety in traveling today
6009 My sister coming over and fixing Chicken and Dumplings
6010 Saturday ~~For this day !! Porch sitting longer and enjoying the morning
for a few minutes on the deck in the sun
6011 Sunday ~~For this day !! Thankful for this Lords day to worship, for the sunshine to sit in today for this week of wonderful blessings ....more than I could ever tell ....
Praise God for this week.................